You should know
The four unavoidable checkpoints of "Tour dU Canigó" are: the hermitage of Sant Guillem de Combrets (south), the old mines of Vetera (east), the plain of Cortalets (north) and the valley of Mariailles (west).
The trek is in operation during the summer season, between May and October, although the exact dates are flexible, depending on the presence of snow in the mountains and the calendar of the lodgings.
At the starting stage a "Welcome Pack" will be delivered to each hiker. Please bring a paper copy of the confirmed reservation, to display it upon your arrival at every lodging.
The whole trek is marked on the spot. The explanations of every stage provide accurate detail of the mark colour(s), which are not always the same.
The trek can also be extended to 5 days, discovering further trails of the massif. We can offer alternative proposals, if you need to reduce it to two or three days. Ask for them!
About the trek
The trek is usually started at Batère, which is the easiest place to arrive by car, but if you prefer starting somewhere else, just ask us and we'll organise it.
The touring direction (clockwise-counterclockwise) is not pre-determined, although we advise to proceed clockwise, because the Xemeneia can be better overcome uphill than downhill.
It is compulsory to be insured. If this is not the case, we can provide an insurance for the days of the journey.
There are no inhabited locations in the whole tour where food can be bought. We, therefore, recommend ordering the picnics along with the reservation.
The Xemeneia (Chimney) of Canigó is the only place where people prone to dizziness may feel some, but it is marked as a GR and thousands of people climb it every year without a problem. Despite all that, should you choose to avoid it, you can easily do it by crossing the Portella de Valmanya and descending by the Crestes de Barbet.
Should you want a mountain guide, ask for it, and we will provide it.
Prolong the holidays
After the route (or before it), you can also stay at Prats-de-Molló, pastoral village from the middle ages at the feet of Canigó, or at La-Preste next to Prats-de-Molló, where you can enjoy the rebates on the Spa delivered with the welcome pack.
In the reservations template you can select these lodgings by clicking on "Add more nights".
If you are interested in going deeper into the discovery of Vallespir and Conflent, north-Catalan shires around Canigó, we can organize some additional holidays in the two locations mentioned above, or in any other of the interesting and attractive places of the area. Just ask for it!
In the following pictures you can get the flavour of the best locations in the region, which well deserve the extension of the stay to recover after the strenuous "Tour del Canigó".
Quality lodgings
Arles - Sante Marie Abbey
Canigó from le Roussillon
Coustoges
Le Conflent
Le Vallespir – Bear Festivities
Gorges de la Fou
Ille-sur-Têt - Le Roussillon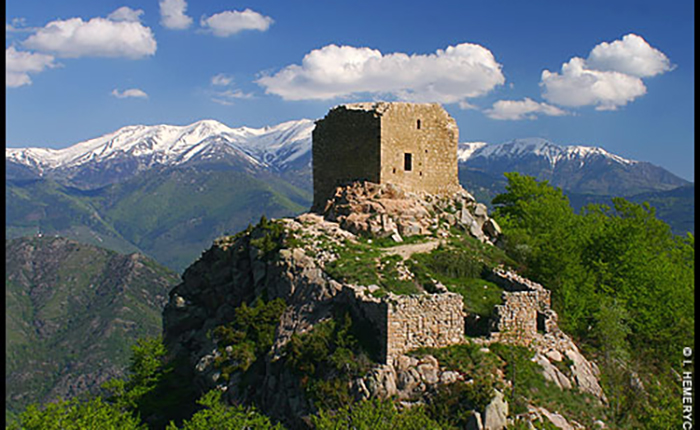 La Manère - Cabrenç Towers
La Manère - Cabrenç Towers
La Preste – Thermal Baths
La Presta - Spa
Sant Martin du Canigó Monatery
Catalans Sacred Mountain
Prats de Molló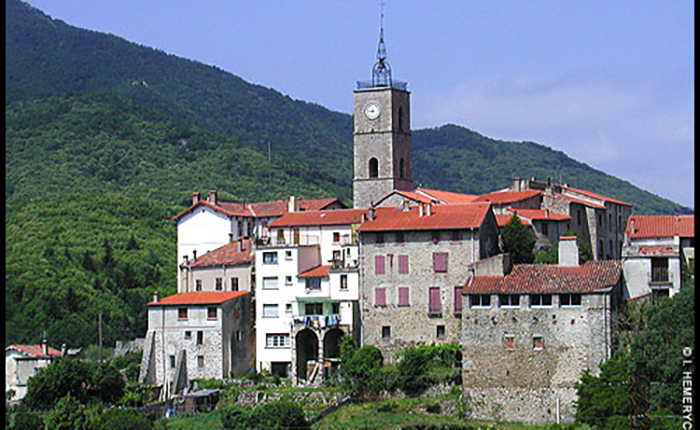 Saint Laurent de Cerdans
Nôtre Dame du Coral Sanctuary
Vernet - Le Conflent